Trust
A Sky Girls AMV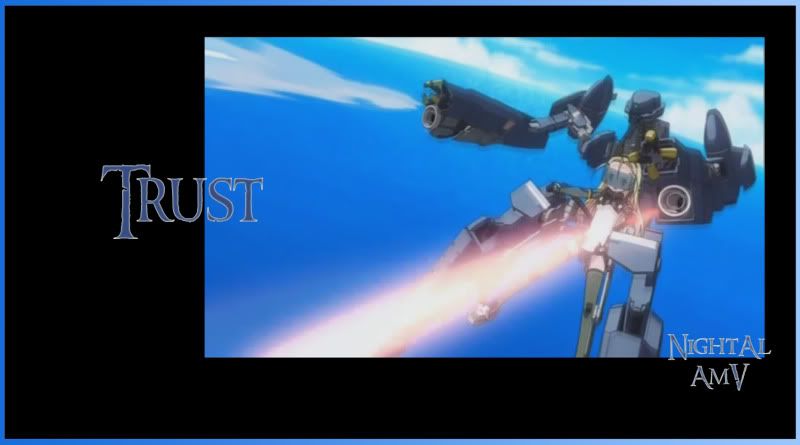 MP4 download
http://www.mediafire.com/?z0nme4zv2mk
Duration: 4mn 16s
Mood: Upbeat with a
strong
message.
Theme: Aerial Acrobatics and one humongous explosion!
No sex, no nudity .... and no damn romance
Recently I added

Sky Girls

to my list of best anime ever, so I had to cut it into an AMV..
It's a beautiful, exciting series with really lovable characters, from start to finish, I highly recommend it.
It's all about trust.
The song holds an important message for everyone. ... and the words are pretty easy to understand.
The message also inspired me to dedicate this to my friend Kyphe.
We have been friends for a few years mate, and I can honestly say, and I know you'll agree ... it's a friendship based on trust.
'Trust', is a hard thing to measure, but I have always imagined the highest level of trust you could give another human is to fly in formation with them, in an aerial acrobatics team.
I think that's trust in it's perfect form.
And the trust doesn't extend only to your fellow pilots ... there is the ground crew, support staff and senior officers.
It's all about trust.
All the human characters in this AMV are on the same team. The jets support the Sky Girls in the air during combat and the ships provide transport and surface to air cover.
The humans in this, from little Alise the youngest Sky Girl .... to the ships captain ... all are heroes who trust each other.
As for the AMV ... well .....
It's, also, all about trust.